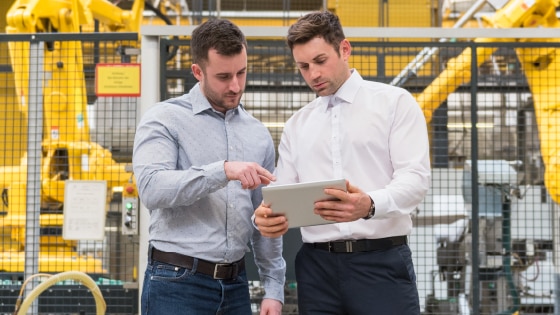 Superior services

Dedicated support and industry-leading services 
We know it takes more than great coverage to build a strong, long-term relationship. It takes a deep understanding of the industry, a commitment to service, and the resources to follow through on our commitments.
A high-quality strategy that extends far beyond coverage 
Working side by side with your team, we'll help you achieve operational excellence, meet evolving customer expectations, and improve risk selection with:
Streamlined underwriting processes
Individualized, tailored programs
Competitive pricing structures
Custom form and rate development support, with the flexibility to follow your forms and rates or to craft a program suited to a customer's unique needs
In-person and online onboarding support for your team
Dedicated claims management
Customers benefit from our specialized claims expertise, as well as our desire to exceed expectations through:
Fast, accurate claims handling, with an approach centered on your customers' satisfaction
Proactive communications throughout the life of each claim
Training and customized resource materials for your agents and claims team
Our dedicated engineering team helps prevent losses before they happen, with in-depth inspections and actionable recommendations. In addition, we support risk managers with specialized services, including:
Certificate fees. In states requiring certificate fees for inspection reports, Liberty Mutual Equipment Re will cover these costs on behalf of the insured.*
Property snapshot reports. We'll outline any conditions of concern discovered by our engineers during an inspection, including potential underwriting exposures, and recommend follow-up steps.
Thermal cameras. Our engineers use thermal cameras to assess difficult-to-spot conditions such as internal leaks or overheated mechanical equipment.
Loss control. Risk assessments help customers mitigate risk and avoid losses through detailed risk reports, recommendations, and personalized follow-up.
Technical guidance. Our dedicated technical unit can provide guidance on complex issues, whether related to equipment or processes.
Your success is our success. Our marketing support team can provide vital services to promote your equipment breakdown offering, including:
Customizable marketing materials such as product brochures
Agent-focused training materials, in-person sessions, and training webinars
Continuing education credits
Product development and sales strategy support
*Jurisdictions requiring certificate fees: California; Hawaii; Kentucky; New Jersey; New York; South Dakota; Vermont; West Virginia; New Orleans, Louisiana; New York City, New York; and Omaha, Nebraska. This list may be modified in the future.
This website is intended to be informational. Descriptions are provided only as a summary outline of the products and services available and are not intended to be comprehensive and do not constitute an offer to sell or a solicitation. The products and services described may not be available in all states or jurisdictions. See your policy, service contract, or program documentation for actual terms, conditions, and exclusions. Any inquiries regarding the subject matter set forth herein should be directed through licensed insurance professionals.
Coverage and insurance are provided and underwritten by Liberty Mutual Insurance Company or its affiliates or subsidiaries. When we offer insurance products, we will state clearly which insurer will underwrite the policy. Some policies may be placed with a surplus lines insurer. Surplus lines insurers generally do not participate in state guaranty funds and coverage may only be obtained through duly licensed surplus lines brokers.