2 MIN READ
Published 01/27/2021
COVID-induced employer liability exposure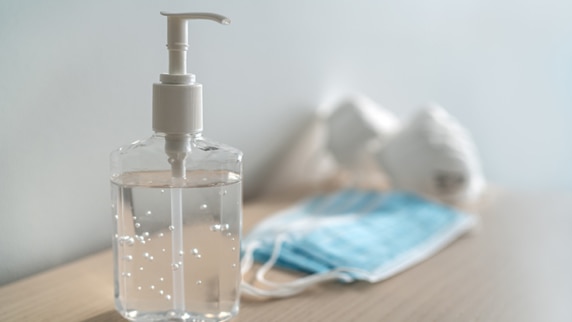 The country is in the throes of the second wave of the deadly coronavirus that has swept rapidly nationwide since March 2020. Employers are bracing for continued uncertainties as signs indicate that employment-related claims are the rise, threatening to add yet another level of unprecedented workplace consequences triggered by the pandemic.
Employers will face intense scrutiny from employee complaints exposing companies to liability risks surrounding COVID-related employment claims.
Employers could face a variety of employment practices liability claims
Commercial claims against employment practices liability coverages allege employee complaints addressing workplace safety issues, non-adherence to local and state public health orders, and federally mandated worker and family protection law enacted by Congress specifically in response to COVID-19. The Worker Adjustment and Retraining Notification Act (WARN), enacted by Congress in 1988, may generate employee complaints of violations against the 60-day advance notice requirement, unless the employer argues it qualifies for the "unforeseeable business circumstance" exception.
Whistleblower retaliation has begun to emerge as employees challenge responsiveness of employer practices in accordance with official public health directives issued by the Occupational Safety and Health Administration (OSHA) or Centers for Disease Control (CDC) regarding social distancing, disinfection of work places, personal protection equipment, wearing of masks, and/or other safety decrees.
WARN Act violations could lead to federal class action lawsuits
In March 2020, the U.S. Department of Labor issued guidance that the WARN Act can be applied during the COVID pandemic. Employer failure to comply could incite workplace liability exposure, leading to potential federal class action lawsuits.
The WARN Act mandates that employers with 100 or more full-time employees provide 60 calendar days advance written notice of a workplace closing that would affect 50 or more employees or a mass layoff that would affect one-third of the total workforce at a work site. How potential employer WARN Act violations will be treated in courts remains unclear.
The Families First Coronavirus Response Act creates different liability exposures
Employee allegations of family distress emanating from COVID-19 work circumstances are playing out in similar scenarios across the country. For example, a single mother employed at a nursing home claims she was forced to resign her nursing position due to responsibility for the care and home schooling of her young son learning via hybrid remote/classroom instruction schedule. She alleged the employer's action violated the Families First Coronavirus Response Act (FFCRA) that was signed into law March 2020, for the temporary period through December 31, 2020.
FFCRA requires that certain public and private employers with fewer than 500 employees, with some exceptions, provide two weeks of paid sick leave for eligible employees. Also, the law intended to provide relief to an employee unable to work during requisite work hours due to care-giving responsibilities for a family member or individual in quarantine or for a child under age 18 whose school is not open for normal classroom instruction.
Liability claims alleging employees contracted COVID-19 due to workplace negligence are on the rise
The most staggering escalation of liability lawsuits against employers being filed centers on allegations that workers contracted the coronavirus due to employer workplace negligence. Employees charge that employers did not adhere to federal health agency and state guidelines for combatting the virus' spread in the work environment, including proper disinfecting procedures, wearing face masks, and implementing social distancing protocols.
Such employee suits are seeking restitution for damages sustained either an individual's prolonged illness, loss of job and, in some cases, employee death. Employer exposure is far-reaching from grocery stores, retail establishments, public transportation services, food and meat processing plants, warehouse facilities, and more. The anticipated surge of employee lawsuits in the eventual wake of an effective vaccine and decline in virus spread could extend for years.
Workforce-related changes raise potential employer liability exposures
For businesses trying to reemerge, with some industries striving to survive, employers are being forced to take essential steps, even drastic actions with their workforce. Layoffs, extended furloughs, reduced hours, and contract renegotiations all raise potential employer liability exposures.
Given unprecedented workplace challenges and legal uncertainties, the story has yet to be told regarding the outcome of employment liability claims that can be satisfactorily mitigated, potentially litigated, and ultimately resolved.
This website is general in nature, and is provided as a courtesy to you. Information is accurate to the best of Liberty Mutual's knowledge, but companies and individuals should not rely on it to prevent and mitigate all risks as an explanation of coverage or benefits under an insurance policy. Consult your professional advisor regarding your particular facts and circumstance. By citing external authorities or linking to other websites, Liberty Mutual is not endorsing them.