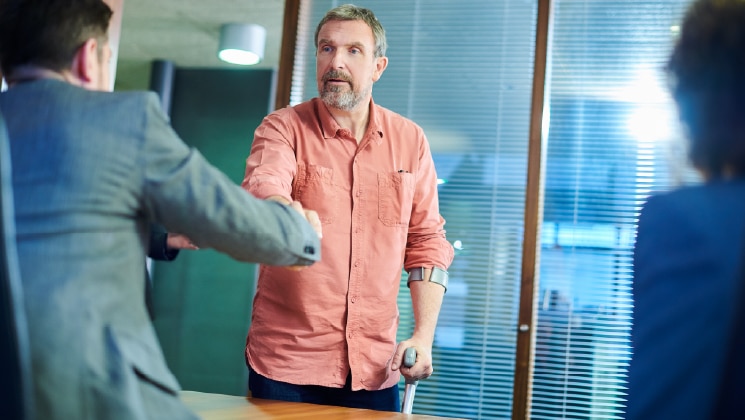 Bringing empathy to workplace injuries
Employees are the driving force behind a company's success. And for that very reason, creating a safe work environment is paramount for businesses of all sizes and industries.
Even with this focus, disabling workplace injuries still cost U.S. businesses more than a billion dollars a week . In addition to the significant financial impact, the absence of valued employees suffering from injuries or illnesses can also negatively affect so much more, including company morale, business relationships, and brand reputation.
With more than a century of experience, we can provide the support and resources to help companies improve safety, protect employees, and control workers compensation costs.
A protective partnership 
Solutions for complex risks
When workplace injuries happen, workers compensation (WC) insurance provides important protection for businesses and employees, including:
Lost wages and medical treatment resulting from an employee's work-related injury or illness
Services to help an employee recover and return to work
Our teams take a collaborative approach and deliver holistic strategies to address your WC challenges. Count on us to:
Help identify work site hazards
Recommend practices to help reduce the risk of accidents
Resolve claims efficiently and fairly
Support injured workers during their recovery
What sets us apart is our focus on connection and clarity – with our customers and their employees. From start to finish, we ensure injured workers feel supported and empowered to heal, while employers remain confident and informed at every step.
With more than a century of experience managing WC programs, our expertise runs deep. You'll benefit from knowledgeable underwriters and risk control professionals with a robust understanding of the WC landscape and claim types across industries. We also leverage dedicated claims specialists who are empowered to advocate for injured workers and achieve better outcomes.
And we continue to build on our expertise through:
Identifying the leading causes of workplace injuries and their direct costs through the Liberty Mutual Workplace Safety Index
Developing risk control guidance and materials, available online and via telephone, to help create safer workplaces and mitigate the risk of employee injuries
Engaging in academic and business partnerships to develop innovative workplace safety solutions, including safety helmets, wearable technology, and exoskeletons
Staying on top of trends that drive WC claims costs, from inexperienced workers and motor vehicle accidents to comorbidities and prescription drug costs
We combine this expertise with a customer-centric service approach that keeps your risk-management goals top of mind.
Better control over claims
We strongly believe that producing better experiences leads to better claims outcomes. Our claims management approach focuses on guiding employees and employers through the treatment and recovery process, ensuring maximum support with minimal business interruption. We do this through:
Claims specialists who are segmented by area of expertise – by industry, claim type, or injury type – ensuring the right people manage the right claims
In-house teams – including medical directors, nurse case managers, and special investigators — to help provide actionable advice
An extensive network of medical management resources, such as medical provider networks, vocational rehabilitation, and pharmacy benefits
Access to our secure customer portal, which provides 24/7 access to claims reporting, progress, and documentation
Count on us to support your valued employees and help you manage claims costs.
Advocating for injured workers
At the core of every claim, there's a person, and that's why injured worker advocacy is at the heart of our program. By leading with empathy, we empower injured workers to focus on their recovery — and returning to work — as quickly and as safely as possible.
To help improve the employee experience, we also offer the following tools and services:
SmartVideo communications, delivered via email, which provide injured workers with clear, personalized communications throughout their recovery
Access to claims information via a secure injured worker portal
Remote delivery of healthcare services via telemedicine and telerehabilitation services, when appropriate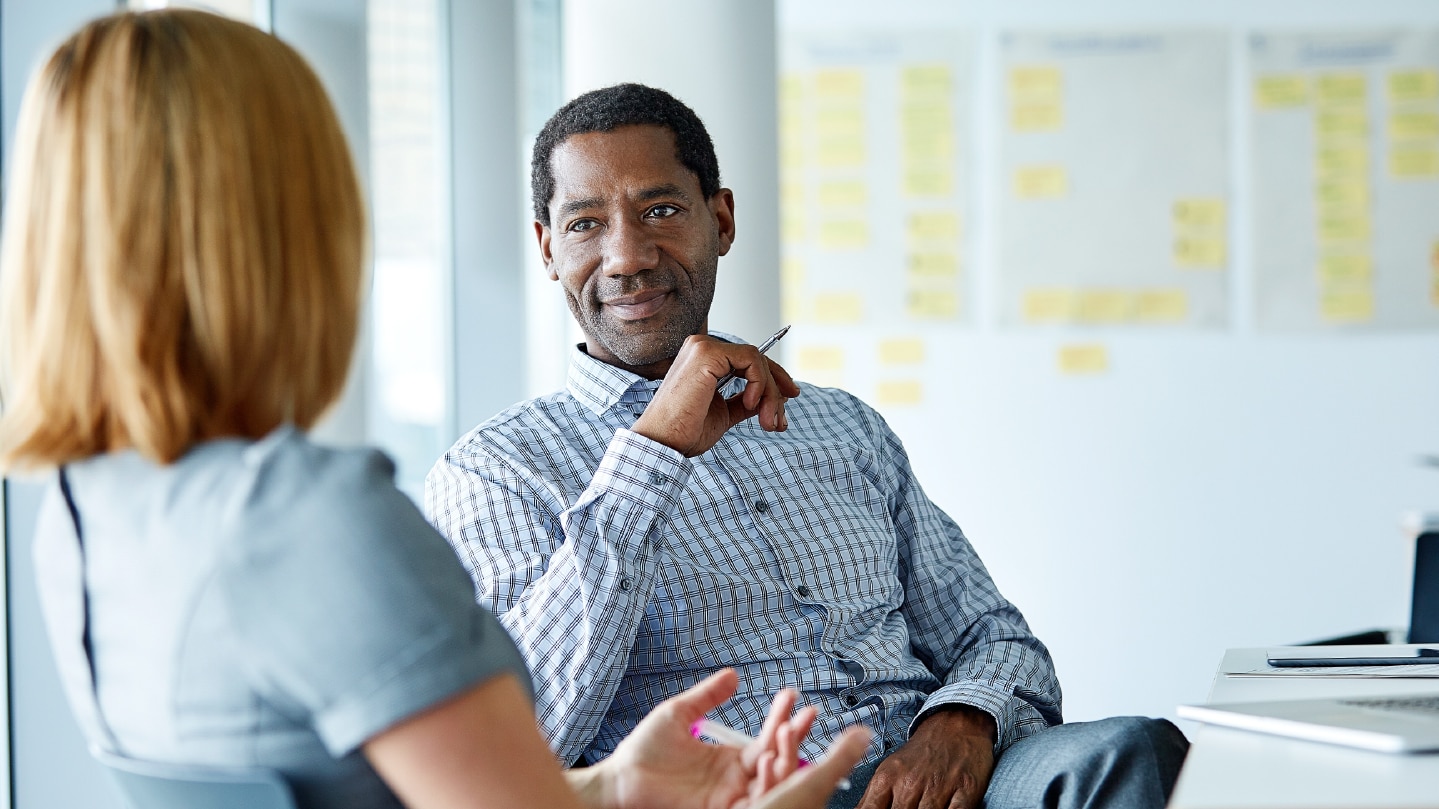 Workers compensation assigned risk
For businesses unable to secure workers compensation coverage in the traditional marketplace, our assigned risk insurance solutions can help.
Learn more
This website is intended to be informational. Descriptions are provided only as a summary outline of the products and services available and are not intended to be comprehensive and do not constitute an offer to sell or a solicitation. The products and services described may not be available in all states or jurisdictions. See your policy, service contract, or program documentation for actual terms, conditions, and exclusions. Any inquiries regarding the subject matter set forth herein should be directed through licensed insurance professionals.
Coverage and insurance are provided and underwritten by Liberty Mutual Insurance Company or its affiliates or subsidiaries. When we offer insurance products, we will state clearly which insurer will underwrite the policy. Some policies may be placed with a surplus lines insurer. Surplus lines insurers generally do not participate in state guaranty funds and coverage may only be obtained through duly licensed surplus lines brokers.