Even during a shutdown, preventive maintenance can help a school reduce emergency work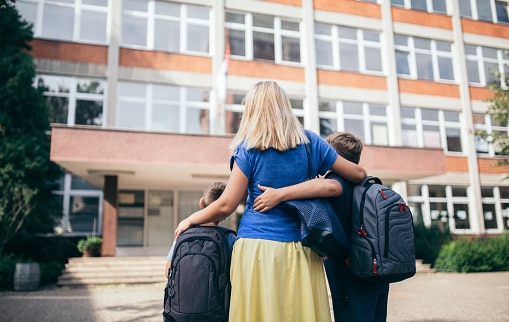 Establishing a proactive maintenance program as part of your school's risk-management strategy can help you avoid injuries and property damage and also help with energy and resource efficiency. As many schools are looking ahead at re-opening, consider taking these measures:
Building inspections
Ensuring your facility is in good condition will help provide a comfortable environment for occupants when they return. Create a documented inspection program for personnel to complete a visual inspection of roofs, exterior walls, foundation, drainage, presence of insects, doors, and windows. Common trouble areas include:
Cracking
Condition of insulation or flashing
Rust
Operation of windows/doors
Rotting
Drainage
Pooling of water
Evidence of mold growth
Building maintenance documentation should include a record of any repairs and warranties. 
Lighting maintenance
Replacing large parts of lamps at one scheduled time and cleaning of lighting can help improve efficiency, reduce labor costs, and maintain proper illumination. As a rule, lamps should be scheduled for replacement at 70-80% of the rated lamp life. The remaining good lamps should be saved and used to replace a failed lamp. It is recommended that the installation date be written on the lamp base or other discrete location. This will assist with identifying replacement lamps. 
HVAC and mechanical equipment
Maintaining temperature controls, adequate airflow, and refrigerant charge are some of the key items to focus on to help ensure comfort. ASHRAE Standard 55 defines a range of conditions where most people feel comfortable. Maintaining comfortable temperatures will help to minimize the use of electric space heaters in the winter or propping open doors in the summer. HVAC systems should run only during occupied periods to conserve energy. Other methods to save energy include duct sealing, use of economizers, and verifying/adjusting refrigerant charge. For more information, check out our article on restarting HVAC and other equipment.
Plumbing
Plumbing system maintenance includes water lines, steam and gas lines, kitchen appliances, waste systems, and irrigation systems. In addition to repairs of stoppages and leaks, regular/periodic checks should be completed for items such as:
Scaling
Mixing valve operation
Drinking fountain operation
Water filter replacement
Entrapped air
Safety/shutoff valves
Automatic disposal
Floor drains
Grease traps
Roof drains
Steam traps
Pressure relief valves
Landscaping
Developing a landscape management plan helps identify methods to provide the necessary nutrients to sustain healthy plants, eradicate pests, and reduce the use of toxic materials. Use of an Integrated Pest Management (IPM) approach helps to minimize the risk to humans and the environment.  The Environmental Protection Agency provides many resources on IPM programs. When developing a plan, it is important to involve the appropriate individuals such as maintenance/operations, grounds maintenance management, groundskeepers, and outside service providers (pest control companies, lawncare, etc.). 
Additional resources
Your safety and well-being are our primary concern. These suggestions are general in nature, so please ensure that any activities you contemplate comply with all federal, state, and local COVID-19 orders impacting your facilities or operations as well as CDC guidelines for social distancing, hygiene, and other recommended best practices.
Our risk control services are advisory only. We assume no responsibility for: managing or controlling customer safety activities, implementing any recommended corrective measures, or identifying all potential hazards. No attempt has been made to interpret any referenced codes, standards, or regulations. Please refer to the appropriate government authority for interpretation or clarification.
This website is general in nature, and is provided as a courtesy to you. Information is accurate to the best of Liberty Mutual's knowledge, but companies and individuals should not rely on it to prevent and mitigate all risks as an explanation of coverage or benefits under an insurance policy. Consult your professional advisor regarding your particular facts and circumstance. By citing external authorities or linking to other websites, Liberty Mutual is not endorsing them.