4 MIN READ
Published 06/02/2020
Our response to COVID-19 and putting people first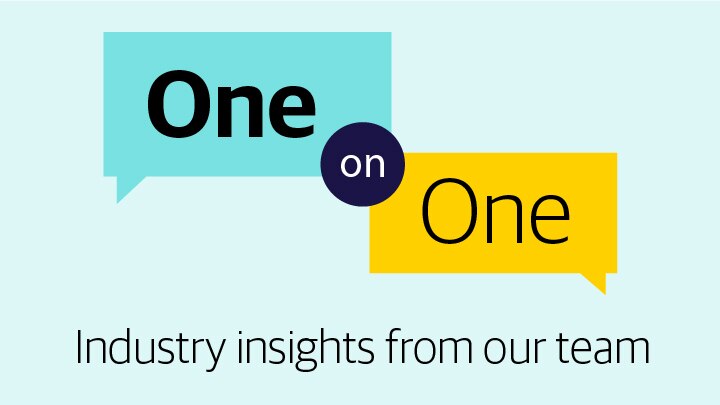 Like many of our customers, Liberty Mutual suspended all work-related travel and had employees begin working remotely in early March due to the risk of COVID-19.
These changes were quickly implemented across the organization, with the goal of protecting employees' safety and well-being while continuing to be there for our customers. Teams from Liberty's Global Risk Solutions (GRS) division responded quickly to the circumstances to support customers – both commercial clients and brokers – keeping Liberty Mutual's values of "put people first" and "act responsibly" top of mind.
Almost three months into the GRS response to COVID-19, Dennis Langwell, president of GRS, shared his perspective on how the organization has responded, how the virus has impacted the company's financials, how employees are adapting, and how the pandemic may change the way we work over the long term.
"It was inspiring to see how seamlessly we pivoted to working from home. From a technology and cultural perspective, it was remarkably smooth. Our chief information officer had the foresight to build out the necessary capacity for all of Liberty to work from home and his planning paid off. From a customer perspective, service has remained consistent across most areas and we continue to adapt to clients' changing needs. Some learnings about client excellence, such as risk control engagement, will become part of our ongoing service model. Claims handling hasn't changed, we're quoting and issuing policies as we always have, and we're continuing to meet with brokers and clients – albeit virtually."
On returning to the office
"We are taking a thoughtful and flexible approach to bringing employees back to the office, guided by our own employees' sentiment, local risk, government guidance, and other factors. The majority of our employees will continue to work virtually throughout the summer and we'll be taking a phased approach with some employees returning sooner than others. Our priority is that we do this right, rather than quickly."
"Liberty has been generous in its philanthropic response to this crisis, giving $15M to organizations working to help our most vulnerable populations. There have also been several grassroots initiatives, including our Fueling the Front Lines effort. Across the U.S., we're partnering with local broker offices to serve meals made by local restaurants to front-line workers at client healthcare facilities. And this kind of thing is happening in countries around the world. It's been amazing to see employees step up to help our customers, brokers, each other, and our communities during this time of need."
On the benefits of being a mutual insurance company
"One of the greatest benefits of being a well-capitalized mutual company is our ability to focus on the long term. If we were publicly traded, there might be more pressure to pause major projects to address short-term pressures. We have the ability to continue to make the necessary investments across our organization that enable our operations to support our customers and distribution partners."
On COVID-19's impact to Liberty's financials
"Financially, we expect the impact of COVID-19 on our insurance operations to be similar to those we have experienced for a moderately sized catastrophe loss. The event has crossed almost all product lines, with event cancellation insurance hit particularly hard. But, we're an insurance company, and this is why we exist. From a financial position, we're exceptionally well positioned to weather this storm. The follow-on effect of the economic downturn will certainly negatively impact our commercial premium in lines such as workers compensation, general liability, and commercial auto."
"The commercial insurance market was experiencing firming pricing before this crisis, and COVID-19 will act as a catalyst across almost all lines. Workers compensation is one of the few lines that was lagging in terms of rate increases. COVID-19 will change that. Rate increases are needed in workers compensation to compensate for historically low interest rates and also the loss activity that we will see from COVID-19. We'll also see continued upward rate pressure on directors & officers, casualty, umbrella, and most other lines."
"This is not the time to step away from product lines that have been hit by COVID-19, nor is it time for us to reduce available capacity. Certainly, we'll selectively underwrite some lines and we'll introduce sublimits on others. But as an insurer that is committed to the midsize and large complex space, we're not retreating. We're looking at this as an opportunity to grow thoughtfully and profitably. Now is the time for us to show up for our customers and go to market with the breadth of our offering."
"The past three months have taught us that we can make very personal and authentic connections remotely and that many internal meetings don't need to be face-to-face to be productive. Travel, in-person meetings, and events will return but the focus of those meetings will be on our clients and brokers. Business travel will look different than it has in the past. And I think that's good for everyone."
"I think COVID-19 will speed up innovation across the insurance industry. In GRS, we've introduced a couple of technology and digital advances over the past few months, such as surety e-bonding and remotely adjusting commercial property claims. These were initiatives that were in the works and were fast-tracked due to the pandemic. I am excited to see how commercial insurance evolves and am committed to having Liberty play a lead role in driving improvements by doubling down on our investments in digital, automation, and artificial intelligence."
"It's relatively easy to be there for customers in regular times. That's table stakes for insurance companies. Consistently delivering outstanding service, compassion, and flexibility during a long-term, global crisis is harder. I think we've done an outstanding job managing through COVID-19 and I am confident about our positioning to handle what's next. But what matters most is what our customers and broker partners experience and think of our response and our actions. I couldn't be prouder of how Liberty, GRS, and our employees have stepped up and shown what it means to be Liberty Mutual. And the feedback from our broker partners and customers has been very positive."
Learn more about Global Risk Solutions
Liberty Mutual's mid-to-large-size commercial and specialty insurance, surety, and reinsurance operations are part of Global Risk Solutions (GRS). Liberty Mutual GRS consists of GRS North America, Liberty Specialty Markets, and Global Surety and goes to market under several different brands.
Learn more about our diverse product suite, specialized industry knowledge, and outstanding service here. 
This website is general in nature, and is provided as a courtesy to you. Information is accurate to the best of Liberty Mutual's knowledge, but companies and individuals should not rely on it to prevent and mitigate all risks as an explanation of coverage or benefits under an insurance policy. Consult your professional advisor regarding your particular facts and circumstance. By citing external authorities or linking to other websites, Liberty Mutual is not endorsing them.