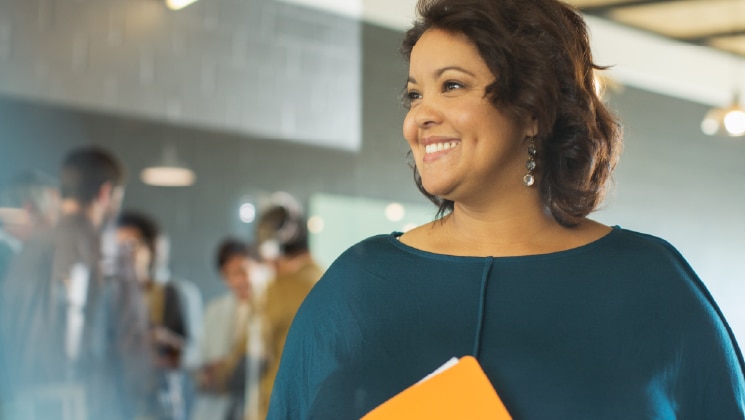 Protection for educational leadership 
The educational environment is constantly evolving. As administrators, trustees, and board members manage these changes, they also face new risks – including increased public and regulatory demands for accountability and transparency. 
Our school leaders liability solutions help protect education professionals and their institutions against legal, financial, and reputational risk arising from management decisions and actions.  
A protective partnership 
Solutions for complex risks 
Whether for a private charter school, county school district, or large university, our in-depth understanding of the education sector forms the foundation of every policy.  
Our school leaders liability coverage offers broad protection not only for school leaders, but for the teachers, substitutes, and assistants under their direction.  
Key coverage highlights include: 
Capacity up to $

25

M

 

on a primary or excess basis 

 

Duty to defend form 

 

Employment practices liability coverage with third party included 

 

Definition of employee includes independent contractors 

 

Broad definition of wrongful act, including coverage for failure to educate

 
We also offer endorsements for added protection, including: 
Crisis management coverage 

 

Crisis management services 

 

Desegregation claim defense 

 

Educational entity with 

healthcare

 operations

 

Individualized Education Plan (

IEP

)

 due process hearing claim coverage

 
It's tailored protection that lets educators focus on the most important aspects of their work.  
When you work with us, you benefit from insurance professionals who know the education sector and can offer not just the right coverage, but also guidance and support to help meet your school's needs.   
We can help educational institutions better control costs related to out-of-court settlements, litigation, and damage awards stemming from issues including:  
Disciplinary decisions

 

Failure to educate

 

Failure to supervise

 

Inadequate or negligent academic guidance

 

Noncompliance

 with 

federal or state regulations

 
Our underwriting and claims teams work together to identify loss trends and risk scenarios facing schools, tailoring solutions for:  
Charter schools

 

Public and private K-12 schools

 

Local or county public school districts

 

Higher education institutions

 
And we combine this expertise with a customer-centric service approach that keeps your risk-management goals top of mind. 
Better control over claims  
From the moment a claim is filed, educators can feel the difference in our approach. Our claims professionals work closely with the underwriters who develop our coverages, so they have a deep understanding of educational institutions and the potential liability exposures of school leaders.  
 When you work with us, you'll benefit from a dedicated team with in-depth experience investigating, evaluating, and resolving school leaders liability claims.    
Add ongoing training, highly experienced senior claims leaders, and a culture that promotes proactive decision making, and you get professionals who are empowered to resolve claims quickly, always working to minimize litigation, control costs, and achieve better outcomes.    
Get in touch
Our commercial and specialty insurance products and services are distributed through brokers and agents. If you are interested in our solutions for your business, please contact your agent or broker. If you are an agent or broker, please reach out to our team for more information.
This website is intended to be informational. Descriptions are provided only as a summary outline of the products and services available and are not intended to be comprehensive and do not constitute an offer to sell or a solicitation. The products and services described may not be available in all states or jurisdictions. See your policy, service contract, or program documentation for actual terms, conditions, and exclusions. Any inquiries regarding the subject matter set forth herein should be directed through licensed insurance professionals.
Coverage and insurance are provided and underwritten by Liberty Mutual Insurance Company or its affiliates or subsidiaries. When we offer insurance products, we will state clearly which insurer will underwrite the policy. Some policies may be placed with a surplus lines insurer. Surplus lines insurers generally do not participate in state guaranty funds and coverage may only be obtained through duly licensed surplus lines brokers.