2 min read
Published 10/26/2018
10 quality control steps to reduce construction defect risk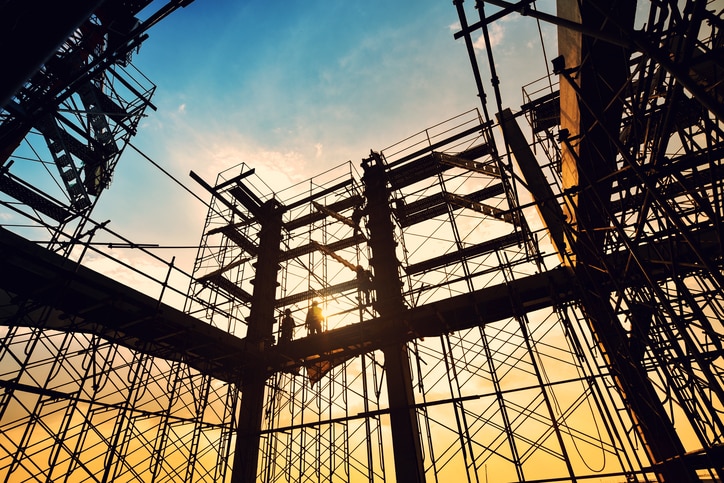 To reduce the chance of construction defects and the costly claims that can accompany them, quality assurance is an absolute must. Integrating the "2 Cs" – collaboration and continuity – as cornerstones of your construction company's overall quality control plan makes a valuable difference. Follow this checklist to incorporate these 10 steps into your program.
Issue a written, site-specific quality control document.
Share this with everyone involved in the project – from architects to suppliers – to set expectations, outline responsibilities, and align goals right from the start.

Form a quality control committee.
Include key members of your site staff and subcontractors to give everyone a sense of ownership and to make sure that your team is covering all aspects of your work.

Hold pre-construction meetings.
Construction professionals lose almost two full working days each week solving avoidable issues and searching for project information. Holding meetings not only allows everyone to review project plans and specs together, but they also are a great forum for clarifying issues and preventing misunderstandings.
Conduct constructability reviews.
Led by the designer and contractors, these reviews help anticipate and alleviate field problems with an overall goal of fully achieving the designer's intent.

Complete pre-work site assessments.
To verify that jobsite conditions (such as acceptable staging areas and adequate clearance) match the original job plans and specs, this practice ensures that work can be performed as planned.

Visualize with performance mock-ups.
By helping all team members picture certain aspects of the project (such as windows and walls), such modeling can anticipate potential issues ahead of implementation and installation phases.

Perform regular inspections.
According to some estimates, construction rework can account for between two percent and 20 percent of a typical project's contract amount. Avoid that costly outcome by assessing the quality of the workmanship and identifying errors before they lead to major problems and rework. Be sure to take photos of completed work.

Establish a clear change-order process.
Unintended changes in project scope can lead to cost overrides, schedule delays, or disagreements that escalate. Documenting all spec changes and obtaining owner approval of them can help prevent disputes – and defend against claims.

Require quality checks when accepting materials.
When receiving materials, complete a quality control inspection to ensure only approved products are accepted and items have not been damaged while in storage or during transit.

Keep records of approvals and verifications.
Project managers should get formal owner verification and secure approval of workmanship. This can be done either by hiring third-party inspectors or having manufacturers formally verify proper installations.
Quality assurance is a critical path toward maintaining high standards on all projects and reducing the likelihood of construction defects and related claims. To build on these tips, get more in-depth guidance on protecting your company from these risks in our article, 3 steps to guard against construction defect claims.
This website is general in nature, and is provided as a courtesy to you. Information is accurate to the best of Liberty Mutual's knowledge, but companies and individuals should not rely on it to prevent and mitigate all risks as an explanation of coverage or benefits under an insurance policy. Consult your professional advisor regarding your particular facts and circumstance. By citing external authorities or linking to other websites, Liberty Mutual is not endorsing them.