< 1 MIN READ
Published 08/06/2018
Is your business ready for disaster? 7 vulnerabilities that are frequently overlooked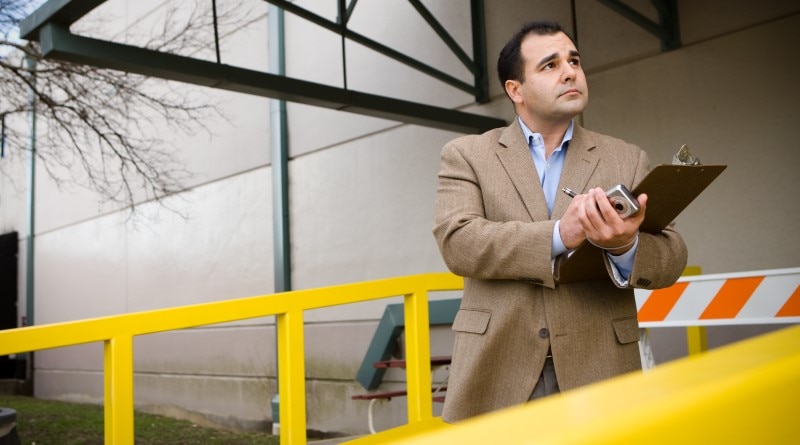 In today's digital world, companies are frequently focused on cyber risks and data protection—and rightfully so. But there are other vulnerabilities that are equally important and should not be ignored. Follow our checklist to ensure that you don't miss any critical areas.
Systems infrastructure
What happens if the power goes out? Will you be able access data and records? What about accounts payable? Do you have alarms in place to alert you to any failures, damage, or break-ins? Make sure that your company has backup systems and contingencies in place for any failures.

Exits and evacuation
Do you have safe, stairways, hallways, and egresses for all employees and visitors—that are also up-to-code? Ensure that hallways are well-lit (even in a power outage) and clear of obstacles. You should have clearly marked exits which filter into safe outdoor places. Last, evacuation plans should be posted in multiple places, and drills should be conducted to make sure employees know exactly what to do.

Security
Security is a wide-ranging vulnerability that encompasses protecting your company from monetary damages, your building from physical damages, and your staff from harm. What protections do you have in place to prevent theft (cyber, employee, external, and copyright), physical break-ins, and/or threats to your employees and customers?

Business continuity
Is your company prepared to operate in the event of a power outage or other business interruption? At a minimum, you should have a business continuity plan that includes suppliers, off-site resources or stations, backup data or file storage, and steps for disaster recovery.

Natural catastrophes
Natural disasters are on the rise, but is your company prepared? Preparations should be covered in your business continuity plan (discussed above), but you should also evaluate your region for extreme weather risks of all types, including floods, earthquakes, tornadoes, snowstorms, hail, lightning, fires, explosions, and more—and then make special provisions.

Communication
How will you warn employees, family members, customers, and vendors during an emergency? You'll need to establish a way to communicate—a plan that everyone knows and practices—as well as a clear chain of command and backup methods in case of communication failures.

Workplace violence
Are you conducting background checks on all new hires? Do you have a threat assessment and management team—and plan? In this day and age, protecting against workplace violence or even terrorism is something that businesses cannot ignore.
This website is general in nature, and is provided as a courtesy to you. Information is accurate to the best of Liberty Mutual's knowledge, but companies and individuals should not rely on it to prevent and mitigate all risks as an explanation of coverage or benefits under an insurance policy. Consult your professional advisor regarding your particular facts and circumstance. By citing external authorities or linking to other websites, Liberty Mutual is not endorsing them.