6 MIN READ
Published 01/27/2022
Labor shortage in manufacturing: causes, risks, and solutions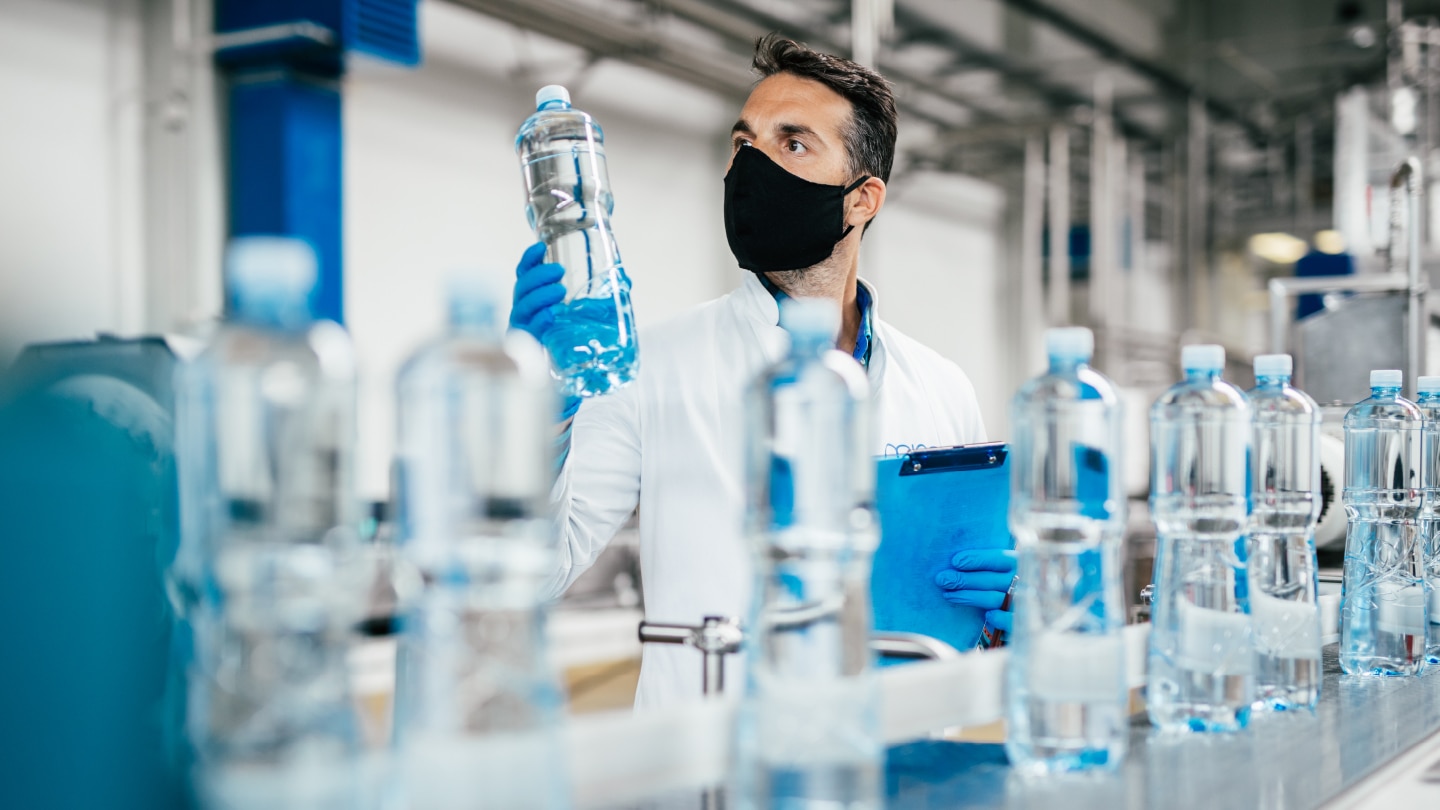 In early 2022, the manufacturing industry continues to suffer from an acute labor shortage. By October 2021, employment across the industry was down by nearly 400,000 personnel from prepandemic levels. Beyond causing stress, the lack of skilled workers has heightened workplace injury, product liability, and property damage risk for these businesses. In this article, we'll explore the causes of the shortage, the risks, and, most importantly, what you can do about it as a risk manager in the industry.
What's causing the manufacturing labor crisis?
Many manufacturing jobs take place indoors, in close quarters. When COVID-19 arrived in the U.S., the sector was among the most deeply affected, accounting for a significant share of workplace COVID-19 contagion among the states tracking such data, driving some of the employee turnover manufacturers experienced.
In addition to COVID-19, the "great retirement" of baby boomers has caused labor shortages across the manufacturing industry. Also, many younger workers have migrated to industries like technology and healthcare.
And with a variety of major pandemic disruptions still at play, manufacturers are dealing with multiple staffing challenges with unclear solutions. While some manufacturing firms report vaccination requirements are driving higher turnover, others are seeing minimal impact from those mandates. Many parents have had to leave work because of child care interruptions. Other employees may have left during the pandemic out of fear for their safety, burnout, or even the illness itself.
And COVID-19 isn't the only cause of the manufacturing labor shortage, despite dominating the headlines. The labor shortage in manufacturing predates the pandemic by a decade, with the "great retirement" of baby boomers driving an exodus of workers from the industry. For years, manufacturers have faced particular challenges filling manager-level roles. Meanwhile, many younger workers have declined to enter the sector, wooed away by other industries, such as technology and healthcare.
All the while, manufacturing has evolved to harness more state-of-the-art technology, such as co-bots that work alongside human workers, increasing productivity and safety. This transformation has helped the industry, but manufacturing workers on factory floors and offices alike now need higher levels of education and new skills, raising barriers to entry for those without this training or preparation.
By leveraging partnerships with your insurer and broker, you can identify the greatest sources of risk and injury at your plant and develop a comprehensive plan to address them.
Exacerbating the problem, the labor shortage is not restricted to the manufacturing sector alone, but also affects the supply chain that links materials, manufacturers, and markets — particularly companies that operate their own fleets. While trucking jobs have increased 30 percent from prepandemic levels, there remains a shortage of some 80,000 drivers nationwide. In a bid to confront the problem, several states have proposed lowering the minimum age for truckers from 21 to 18. While this would increase the pool of available workers, the influx of younger and less experienced drivers may also increase safety risks.
What are the risks of a manufacturing labor shortage?
Beyond the inability to keep up with marketplace demand and grow your business, a lack of skilled labor brings along less obvious risks. Here are three to consider:
Over time, a labor shortage can increase the likelihood of worker injury, leading to absences, sick days, and workers compensation claims, for two reasons:
A deconditioned workforce of new and untrained workers hired due to turnover tends to be more accident- and injury-prone.
Employees taking on larger workloads because of staffing challenges may suffer burnout and other mental and physical health challenges, in addition to increased risk of injury.
One intervention risk managers in manufacturing can take is to evaluate and correct their workforce's ergonomics to reduce the risk of overexertion injuries. Training and risk control discipline are also critical. Especially for new and deconditioned employees, adjusting how employees handle equipment and materials before overexertion becomes injury can reduce absences, pain, and medical costs.
In the same vein, both untrained and overworked employees are prone to making more mistakes. This opens up the possibility of quality issues for products, as well as more serious problems such as product recalls and lawsuits.

Creating or updating a crisis response plan where you define your team, practices, and coverages can help you make sure that if a recall is necessary, your company is ready.
If plants run overtime or add shifts, equipment wear-and-tear costs go up, as does the risk of equipment and machinery breakdowns. Combine this with a greater likelihood of employee error and the potential for equipment breakdown can increase substantially.

Prepare in advance for the possibility your equipment may need to be restarted, especially highly specialized manufacturing equipment that may involve calling in vendors and technicians. Your vendor may also be experiencing a labor shortage, causing the cost to repair damaged equipment to increase significantly and extend the timeline to obtain new equipment, causing longer downtimes.
How can manufacturers mitigate labor shortage risks?
Fortunately, manufacturers are not helpless in the face of these risks. While hundreds of thousands of new manufacturing workers cannot be found overnight, much can be done to mitigate labor shortages by minimizing worker turnover and retaining current staff.
Women represent half of the U.S. workforce but hold only 33 percent of manufacturing jobs. To broaden the labor pool, manufacturers can increase hiring and retention of women.
Actions to consider include:
Improving workplaces and processes to boost employee engagement and satisfaction. According to recent research from Randstad, lack of purpose and poor relationships with managers are two of the top three reasons workers leave manufacturing jobs.
Offering retraining or advancement opportunities and providing task variability can both keep employees stimulated and allow companies to address staffing shortfalls by reallocating workers. And because workers often leave jobs due to disagreements with direct supervisors, training managers around communication and other relationship skills is also key.
Widening the labor pool can help find new hires to offset shortages. Robust diversity, equality, and inclusion (DEI) initiatives, for instance, broaden the range of talent available while motivating those who have dropped out of the workforce during the pandemic. Women, especially, represent an underutilized opportunity for manufacturing hiring, comprising half of the U.S. workforce but holding only 33 percent of manufacturing jobs.
Building partnerships with local vocational schools, educational institutions, and apprenticeship programs can help attract younger talent and build a pipeline of skilled workers for the future.
Widening your hiring footprint for jobs that can be performed remotely can attract workers from across the nation — or even the globe.
Automating the right way can help to increase productivity with a lean workforce, but automation is only as good as the employees operating it. If you plan to build out new automation, make sure to align your hiring and training so you have the people necessary to keep it up and running smoothly once it's in place.
Regular maintenance on equipment can help increase the longevity of equipment and minimize unforeseen breakdowns. In the event of equipment breakdown, reciprocal manufacturing contracts with other companies can make up for lost production.
For all new workers, it is important to take a renewed look at onboarding practices and safety training, ensuring that employees have the support they need to work safely and to feel confident (and happy) in their new roles.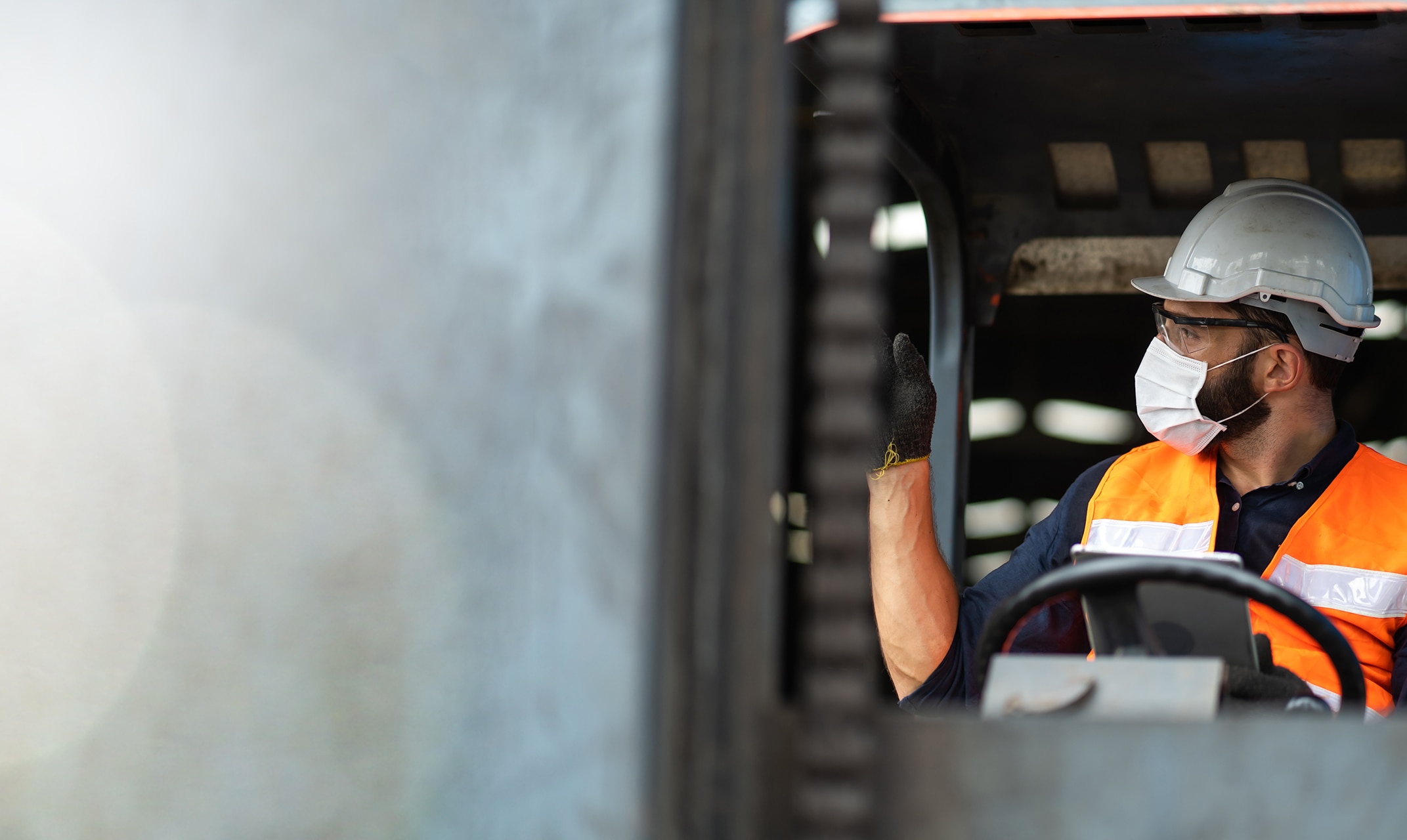 The labor shortage is raising questions
Today's historic labor shortage means more than just a lag in hiring. Having overstrained, absent, or untrained workers carries insurance risks, from increased injuries and professional and product liabilities, to more auto accidents and damaged equipment.
Tackling the labor shortage takes talent — we can help.
Get answers
Leveraging productive partnerships
While the manufacturing labor shortage continues to send shockwaves across the sector, it can also be a differentiator for companies that choose to lean in. Consider partnering with your insurance provider to identify your greatest areas of risk and develop a comprehensive plan to address them. Doing things like improving working conditions and relationships with management, increasing hiring diversity, and offering employees more opportunities for advancement can have a ripple effect across your entire business, leading to increased satisfaction and safety — and boosted productivity.
Liberty Mutual creates protective partnerships with manufacturing businesses, providing solutions for complex risks and expertise that delivers. Learn more about how we support the manufacturing industry in risk mitigation and forecasting.
This website is general in nature, and is provided as a courtesy to you. Information is accurate to the best of Liberty Mutual's knowledge, but companies and individuals should not rely on it to prevent and mitigate all risks as an explanation of coverage or benefits under an insurance policy. Consult your professional advisor regarding your particular facts and circumstance. By citing external authorities or linking to other websites, Liberty Mutual is not endorsing them.