9 MIN READ
Published 01/28/2022
Navigating the healthcare labor shortage: ways to limit the impact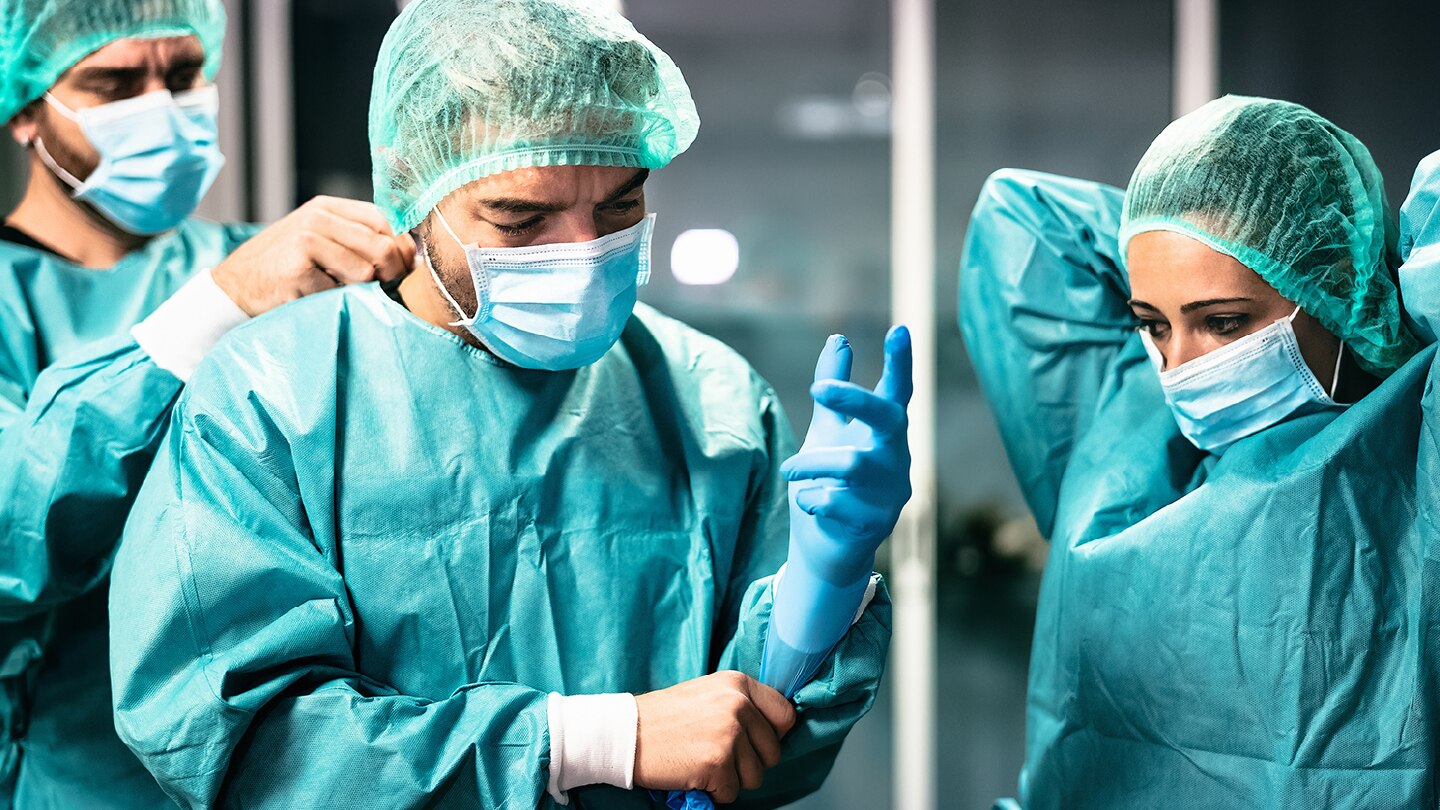 Well before COVID-19, the U.S. healthcare sector faced a looming shortage in skilled medical professionals. A 2018 report from the Association of American Medical Colleges found that more than 30 percent of clinicians in the United States were over 55 years old. In the same year, the American Association of Colleges of Nursing published a survey showing the average age of a registered nurse (RN) as 50 years old. The survey projected that as many as 1 million nurses may exit the U.S. workforce by 2030.
Replacing nurses, in particular, will not be easy. Accelerated early retirements by experienced RNs mean a shallower pool of teachers for the next generation of nurses. We will need 1.2 million new registered nurses by 2030 according to one recent study, but in 2019-2020, more than 80,000 qualified applicants were turned away due to a lack of instructors.
A 2018 report from the Association of American Medical Colleges revealed that more than 30 percent of clinicians in the United States are over 55 years old. As these clinicians retire (many earlier than expected because of burnout exacerbated by the pandemic), they leave behind a gap in medical personnel that is much larger than the pool of doctors entering the field.
So, the industry faces a historic labor shortage at a time when the work of healthcare is exceptionally challenging. Across the nation, overburdened medical professionals are feeling numb, burned out, and underappreciated — and that can lead to increased risks for patients, clinicians, and medical systems.
Healthcare risk managers need to appreciate this situation, consider the risks it poses, and work to mitigate them as much as possible.
Patient care and malpractice
It is well documented that appropriate healthcare staffing lowers mortality rates, shortens how long patients stay in care facilities, and reduces preventable harm events. Short staffing can cause delays in treatment, misdiagnosis, and unintentional medical errors, as healthcare workers try to manage the same workload with less support.
Every risk professional in the industry understands the human and financial cost of preventable errors and the importance of mitigating. Some of the specific preventable errors to anticipate and mitigate where possible in short-staffed environments include:
Workplace injury and workers compensation
While treating others, healthcare workers face both traditional and new threats to their safety. Risk managers see the cost of these threats in several forms, including lost time while employees recover from injury, workers compensation claims, and further pressure, anxiety, and stress on the depleted workforce.
The insurance ramifications of an exhausted workforce include an increase in workers compensation claims from workplace injuries, and greater likelihood of medical malpractice suits.
Research on workplace injury suggests several risk factors to watch for:
Overexertion and repetitive motion. When staff-to-patient ratios rise, that means more bending, reaching, lifting, and other strenuous activities that are known to cause injury in all physical occupations. When staff are busy in a crowded unit, it can be tempting to lift a patient without assistance because it is quicker than waiting for support. Add fatigue and long hours, and the risk of musculoskeletal injury increases.
Verbal and physical violence. Healthcare workers had already faced increased verbal and physical attacks through the decade prior to the pandemic. According to the U.S. Bureau of Labor Statistics, violence against healthcare workers was already up 67 percent from 2011 to 2018. Now with COVID-19 ramping up anxiety, patients and visitors are leveling even more verbal and physical threats related to their illness, care, masking, and visitor restrictions.

With fewer resources available to frontline staff to de-escalate and defuse threats, this violence more frequently boils over into physical assaults. And even when the attacks don't lead to physical injury, the Journal of the American Medical Association points out that verbal and psychological abuse can have just as significant an impact as physical violence, causing burnout, high turnover rates, and increased depression.
A vicious cycle of burnout. A lack of safety and prolonged occupational stress have contributed to increasing feelings of burnout for healthcare workers. Increased workloads, higher patient acuities, longer numbers of hours worked, and decreased organizational support are also contributing factors.

Burnout leads to emotional exhaustion, depersonalization, and diminished feelings of personal accomplishment. If left unaddressed, burnout can feed a cycle of turnover that can make addressing shortages more challenging.
What you can do to support your workforce
The current situation has put a lot on the shoulders of healthcare workers, and without support from leadership, more of them will keep walking away from the industry. Healthcare leaders and risk managers can help mitigate the risk to their workforce from these factorsby acting quickly.
To retain talent: engage and adjust
When healthcare workers, from clinical staff to ancillary departments, are scarce and stressed, retaining the ones you have is more important than ever. To combat stress, burnout, and workload issues, leaders need to engage with employees and then make changes where feasible. Here are some tips for increasing retention and battling burnout:
Know your workers. Identify your staff with signs of burnout or trauma. Many healthcare workers are powerfully ethical people;look for signs of "moral injury" – the guilt or shame associated with believing you failed to do what you believed was right – which can occur when the task at hand is this large and resources are limited.
Offer short- and long-term support. A worker may be struggling with not having the time to focus on patient care. Taking something small off their plates that allows them to take this time can mean a great deal to them. When you see opportunities, begin interventions early. For longer-term stress management, consider an employee assistance program or on-site social workers.
View burnout from a systems perspective. If you build communication and listen to your workers, they will tell you the factors that are making their jobs more difficult. Many may be interconnected and build on each other. Financial compensation can help overstrained workers in the short term, but in the long term, focus on problem-solving. Listen to what employees want and need, and make changes based on feedback when feasible.
Maintain a culture of safety. Workers want to feel safe going to work. Healthcare workers want to provide safe care to their patients. This affects them psychologically as well as physically. Encourage staff to be open and honest about sharing their safety concerns and address them wherever possible.
Avoid long hours and additional shifts. They may seem like the only way, but long hours and additional shifts come with a cost, in stress, fatigue, errors, injuries, and ultimately, burnout. Ensure that employees have 8 continuous hours of uninterrupted rest between shifts and when possible limit shifts to 12 hours.
Tap creative scheduling to support work-life balance. Employees who experience good work-life balance are less likely to suffer from the effects of burnout. Work-life balance is different for everyone, so employees with different needs might fit into a work schedule in different ways. Engage with staff to understand what is important to their teams.
Not all technology is good. If a technology system is creating barriers for your workers, it can present continual friction for workers and create frustration. Listen to complaints about your systems and be willing to shelve or change technologies that cause dissatisfaction. Also, provide training if the inability to use a technology system is a source of stress.
But some technology is great. If your unit meetings cause staff to travel for work on their days off or stay late after a long shift, hold them virtually. Consider leveraging algorithms or artificial intelligence (AI) to make preventing errors easier by flagging when a patient's care needs shift or to help with clinical assessment. Look for opportunities to use telehealth when it reduces the number of staff it takes to deliver effective care for each patient. Take your younger employees into account and consider equipping them with the tech they prefer to use.
To recruit and develop new talent: discover and connect
Healthcare workforces are calling for reinforcements, and the industry needs new workers to replace a retiring generation. Keep your eye on the future by trying these recruitment and development strategies:
Relationships become pipelines. Reach out to high school and college programs, offering job shadowing opportunities and internships. It encourages students to join the industry, and when they do you will already know them. Your local educational institutions can become talent pipelines.
Attract a diverse workforce. The biggest untapped workforce is the one you haven't hired yet. For example, if a gender is overrepresented in a role, consider recruiting outside the gender to bring in new talent (for example, only 12 percent of registered nurses in 2020 were men).
Help Gen Z and millennials build careers. The younger generations of U.S. workers are especially drawn to tuition reimbursement, certification programs, and opportunities for career advancement.
Offer millennials a team to belong to. Research on millennials shows they value a supportive team and a supportive managerial relationship as a driver of job satisfaction. Consider ways to make them feel like a valued member of a team, especially if you want them to stick around.
Establish a mentorship program for all new staff. Literature has shown that mentorship programs have had a positive impact on retention rates, which reduces turnover rates that lead to staffing issues. In addition, peer support programs have been shown to increase employee satisfaction. Staff reported these programs helped with self-confidence, job satisfaction, skill competency, and personal and professional growth.
Value work-life balance. Your new employees will likely appreciate scheduling flexibility and listening to their concerns as much as your existing workforce.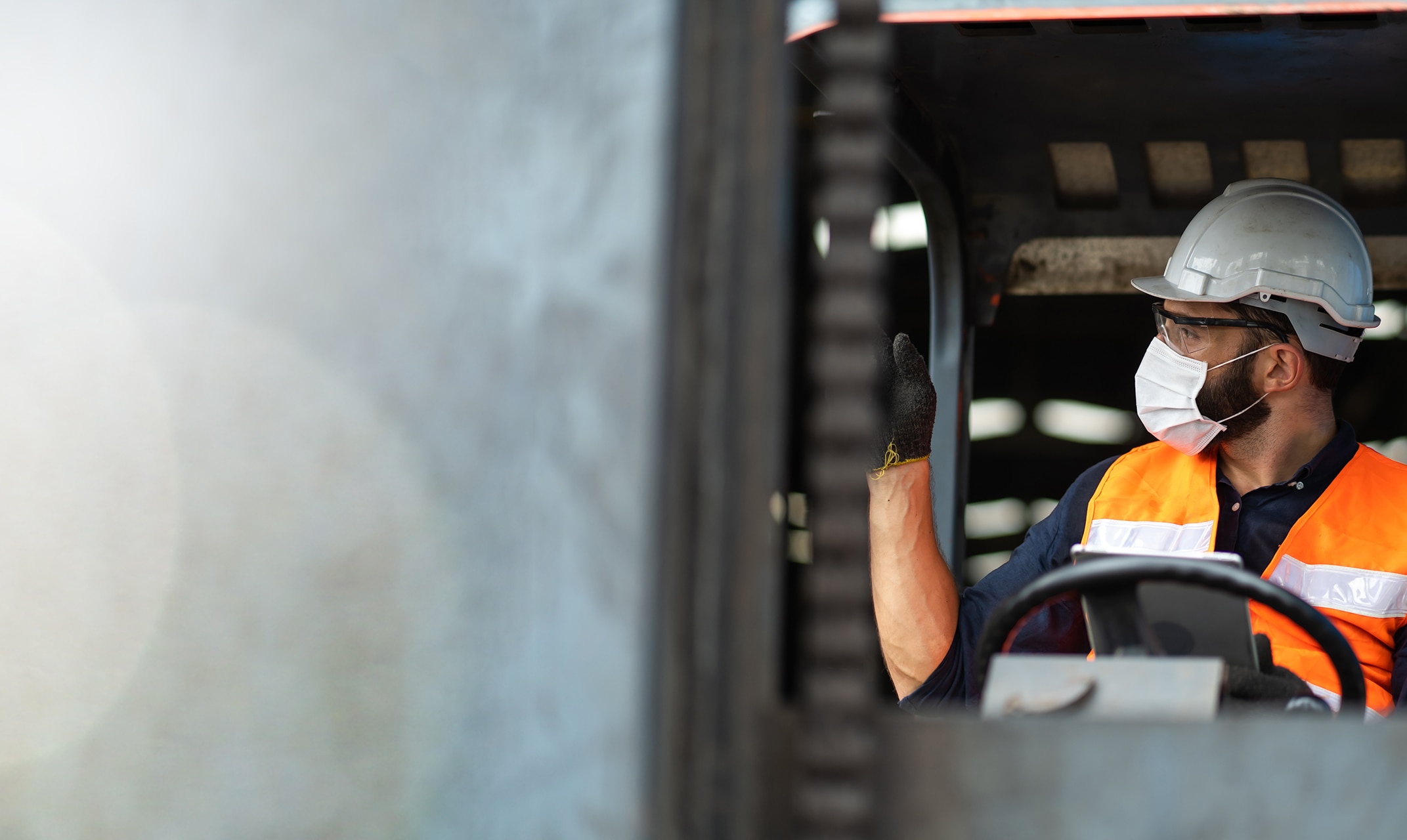 The labor shortage is raising questions.
Today's historic labor shortage means more than just a lag in hiring. Having overstrained, absent, or untrained workers carries insurance risks, from increased injuries and professional and product liabilities, to more auto accidents and damaged equipment.
Tackling the labor shortage takes talent — we can help.
Get answers
Supporting those who help us all
As healthcare leaders know all too well, there is no single or easy way to address the labor shortage. In many ways, organizations are at the mercy of the markets — but that doesn't mean that leaders can't take steps to keep their employees happy and healthy through the pandemic and beyond.
Healthcare organizations can stay ahead of the curve and retain their existing talent by investing in employee well-being and developing a strategic plan to mitigate the long-term impact of labor shortages. That investment will play a crucial role in ensuring the highest quality patient care — and happier employees — for years to come.
Liberty Mutual creates protective partnerships with healthcare businesses, providing solutions for complex risks and expertise that delivers. Learn more about how we support the full range of healthcare organization with their risk management and mitigation.
This website is general in nature, and is provided as a courtesy to you. Information is accurate to the best of Liberty Mutual's knowledge, but companies and individuals should not rely on it to prevent and mitigate all risks as an explanation of coverage or benefits under an insurance policy. Consult your professional advisor regarding your particular facts and circumstance. By citing external authorities or linking to other websites, Liberty Mutual is not endorsing them.