2 MIN READ
Published 03/14/2018
Telematics and managing commercial auto risks: 3 steps to success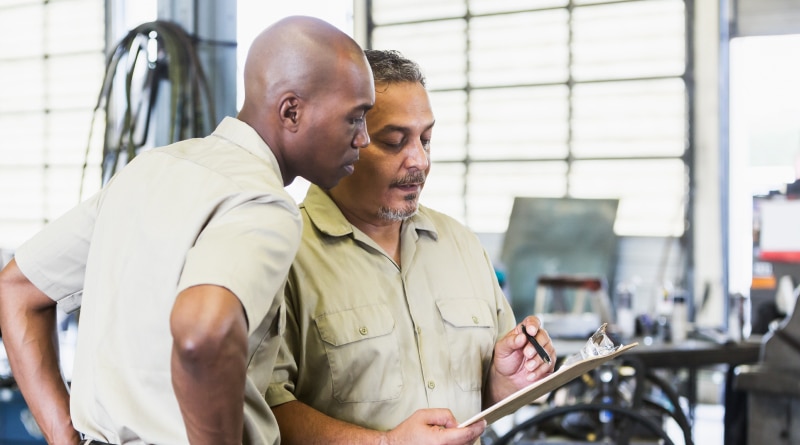 More cars on the roads, rising medical costs, distracted drivers and higher repair costs are just a few of the factors driving the increase in commercial auto losses. In an effort to help minimize risks and better control costs, more businesses are exploring telematics technology. According to the most recent Fleet Management Technology Report, 44 percent of fleets now use some form of telematics.
However, to get the most return on investment from telematics, businesses need to consider a variety of factors. Here are three steps that can help companies successfully adopt and implement telematics in their operations:
Select a vendor that can help solve your business challenge.

Certain vendors are better at certain things, so it's important to know in advance the problem your company is trying to solve to help ensure your vendor's capabilities will meet your needs. For example, a company with a fleet of service vehicles that charges by the hour may want to track exactly when a commercial vehicle arrives at and departs from a specific location to help avoid billing discrepancies. A delivery operation may want to optimize routes to improve productivity and manage fuel costs. A business that is experiencing an uptick in vehicle accidents may prefer to review driver performance by individual, location and vehicle type to identify potential issues.

Translate data into useful information.

The high volume of data, notifications and detailed reports generated from a telematics system can be overwhelming. A business wishing to develop a successful program must know how to transform the data into information that can be applied strategically. For a company that uses telematics to track driver performance, getting an alert for every "aggressive" driving event (speeding, hard braking, etc.) may not provide much value. However, being able to review event rates (number of events per 100 miles driven) for individual drivers could be a better way to compare performance and identify outliers. Establishing suitable reporting parameters to create driver rankings or "scorecards" can help a fleet manager understand "average" performance, set realistic goals that support company objectives, and develop action plans for drivers in need of improvement.

Create an internal infrastructure to communicate and apply learnings.

Using telematics to identify aggressive driving behaviors is one way to improve performance and manage on-the-road risks and related impacts. However, identifying these events may not be enough; a company should also take the next steps to uncover the root causes and to change driver behaviors. That's why a company should have an internal system for relaying telematics learnings to key stakeholders—including managers, supervisors, and drivers. Managers and supervisors also need training to understand the implications of these learnings and how to make changes to support the company's goals. A successful program should include managers and supervisors who understand how to interpret the telematics system's scoring so that they can create action plans and conduct effective performance discussions with drivers.

Using telematics data to improve driving behaviors and overall fleet safety should be approached methodically and with an eye toward identifying the root causes of unsafe driving. However, telematics alone is not a fleet safety program; a fleet program should also address practices such as driver pre-screening, distracted driving and accident reporting. Otherwise, a company may miss an opportunity to reduce vehicle accidents, lower claims costs, and better protect its fleet and employees.
This website is general in nature, and is provided as a courtesy to you. Information is accurate to the best of Liberty Mutual's knowledge, but companies and individuals should not rely on it to prevent and mitigate all risks as an explanation of coverage or benefits under an insurance policy. Consult your professional advisor regarding your particular facts and circumstance. By citing external authorities or linking to other websites, Liberty Mutual is not endorsing them.