4 MIN READ
Published 06/22/2018
Wholesalers and product liability: six activities that can increase risk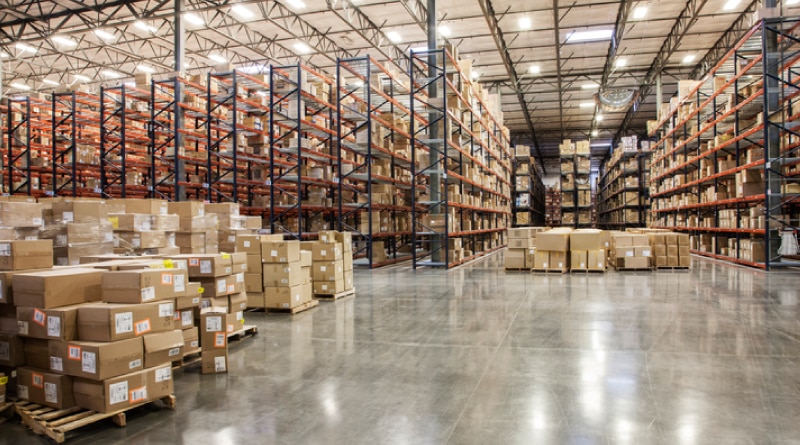 In the world of e-commerce, wholesalers are expanding their services to add value to their supply chain relationships—and potentially exposing themselves to more product liability risk. In a nutshell, product liability occurs if the defective design, manufacturing, or representation of a product harms people or damages property. And while product liability is frequently an issue that manufacturers manage, wholesalers that deviate from their roles as intermediaries, such as when developing or advising on product design, also take on more risk. If your operation is planning on adding new service offerings, here are six key areas to keep in mind.
Private labeling

Attaching your brand to a product you didn't make can help boost your position in the marketplace, but it comes with additional risk. Offering significant input into the product design and testing of a white-labeled product can shift more of the manufacturer's risk to your wholesale business. To avoid this, work with a manufacturer that already produces the desired product and has a strong track record of successfully branding and packaging products according to accepted best practices and consensus standards—and make no additional changes of your own design. As private labeling can establish your wholesale operation as responsible for the product, do your due diligence and verify that your manufacturer has formal procedures for meeting relevant standards and testing product safety.Work with a manufacturer that currently produces the desired product and has a strong track record of branding and packaging products according to accepted best practices and consensus standards—and make no additional changes of your own design.

Direct importing

Many wholesalers buy products directly from foreign manufacturers to reduce costs. While this strategy can offer big cost savings, it can also bring added risks. For example, products made overseas often do not follow U.S. safety and consensus standards. If a product does cause injury or damage, the wholesaler could be held liable, even if the foreign manufacturer is negligent. If your wholesale operation direct imports, be strategic when pre-selecting your suppliers:

Check to see if they have been named in any prior lawsuits and confirm they follow relevant U.S. standards.
Have a formal process to judge the safety and reliability of your suppliers, and the extent of uncontrolled liability risk they may impose on your company.
Establish a formal product recall procedures so you can quickly identify and remove affected inventory from the supply chain.

Having contracts in place to clarify responsibilities and service expectations can also help. However, unless a foreign manufacturer has a legal presence in the U.S. or has agreed to be subject to the jurisdiction of U.S. courts, there may be little opportunity to recover damages. As a result, your business could be held solely liable.

Representing products through demonstrations or changes to manufacturing instructions

How a company portrays, displays, or prepares a product for buyers can increase risk. As a wholesaler, you aren't necessarily a product expert. For this reason, avoid offering demonstrations or making any changes to manufacturers' instructions. Remember that all instructions, literature, warnings, and repair/replacement/maintenance documentation provided to you by the manufacturer must be passed on to the buyer. Also, employees offering verbal instructions should be well-versed in the use of the product—and be careful not to omit potential hazards or understate limitations of the product. This is especially important for technical products that require specialized knowledge of the manufacturer and the ultimate user.

Providing post-sale services

Some wholesalers provide post-sale services, such as installation or assembly, to differentiate from competitors. These types of services are customarily only offered by licensed dealers or those specifically authorized and trained by the original equipment manufacturer. However, performing these services can increase your business's liability. Before moving forward, make sure you're technically proficient in the necessary tasks, employ the proper tools, and adhere precisely to manufacturers' guidelines. Wholesalers without the capability to safely carry out these types of services should hire expert contractors—with applicable education and licensure—and use contracts that establish roles and assign liability appropriately .If you don't have the ability to safely carry out product assembly or other services outlined in your OEM contract, hire expert contractors with appropriate licenses, certifications, and qualifications.

Reselling of liquidated inventory

Wholesalers that resell liquidated or overstocked inventory can be liable for damages caused by that inventory. If you're considering this for your company, it's important to understand the risk you may be assuming. The continued sale of banned three-wheel all-terrain vehicles (ATVs), for example, resulted in heavy damages for some dealers. In the case of ATVs, some sellers even faced civil and criminal action. Though banned products provide an extreme example of reselling risks, the overall point remains valid: stay informed of potential risks associated with your inventory.

Storing and handling products

In some cases, your wholesale business may conduct "pass-through" sales, never seeing or touching the merchandise. However, any time you take ownership of a product before it reaches a buyer's hands, such as via storage or handling, you are taking on some liability risk that you should manage:

Whether your warehouse stores inventory for three days or three weeks, factors such as temperature, water, or contact with equipment or other inventory can compromise products.
This includes breaking up a larger pallet to create smaller orders, opening boxed goods to mix and match with other products (such as creating a camping kit or medical kit), re-labeling shipments, or removing literature, product components, or accessories (such as screws or repair patches) that accompany the original packed product.
Bottom line? If your business alters the original product in any way before it reaches the buyer, you could be opening your business up to sharing a significant portion of the manufacturer's risk if something goes wrong.
Protecting your wholesale business against risk
While there are other ways that product liability can impact your wholesale business, these six activities are among the most common and costly causes. Regardless of what is being sold—or how—you should always evaluate the risk potential of your products and take precautions. These actions will help to reduce the risk to your wholesale business and employees, protect your relationships with retail partners, and ensure the safety and satisfaction of the buyer.
This website is general in nature, and is provided as a courtesy to you. Information is accurate to the best of Liberty Mutual's knowledge, but companies and individuals should not rely on it to prevent and mitigate all risks as an explanation of coverage or benefits under an insurance policy. Consult your professional advisor regarding your particular facts and circumstance. By citing external authorities or linking to other websites, Liberty Mutual is not endorsing them.