5 MIN READ
Published 02/10/2021
Why is my surety asking me about internal controls?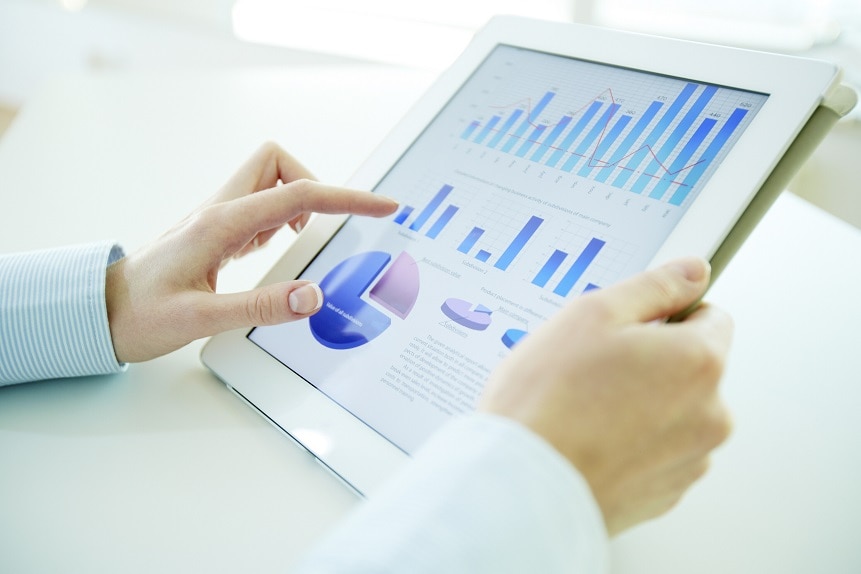 It's no surprise that sureties need your company's financial records to make informed underwriting decisions and provide the bonds you need. But why is your underwriter asking you about accounting and estimating processes that even your CPA doesn't ask you about? Why do they ask you about your cyber security protocols? In short, having the right systems and controls in place can sometimes be the difference between contractors taking on larger revenue-generating projects or just maintaining the status quo.
How is the field communicating with the office? Who is using data and how are they using it? Underwriters want to understand what their contractor's office operations look like and how data flows through the organization. Many assume a surety is only concerned with job site risk, but they also evaluate organizational risk. Understanding their customers' systems and the experience level of the people running those systems can give a surety comfort as they contemplate larger project pursuits and overall increases in capacity.
Underwriters aren't trying to tell contractors how to run their business – they just want to help position them for future success. Reputable and experienced sureties will often ask these questions to better understand how ready a contractor is to grow. Underwriters need to ensure that the systems and processes, not just the contractors themselves, are up to the task of taking on larger, more complex projects. If the software and processes can't keep up, sureties may not be able to offer additional capacity- at least not until some changes are made.
Often a contractor is ready to pursue larger jobs or larger overall volume from a construction capability standpoint, but they lack adequate systems and controls. As the field produces larger jobs or larger overall volume, the accounting department cannot keep pace. Job cost information is not produced in a timely fashion. Billings slow down and cash flow is affected. In extreme cases, a contractor may not be able to produce the internal financial information the CPA needs to provide year-end financials. Left unchecked, this could lead to a failure that has nothing to do with what is happening on the job sites.
So, what is the best software to use? Well, there isn't a one size fits all answer. The type of software your organization should use depends on a variety of factors including company size, cost, and the current abilities of the personnel that will use the software as well as their capacity for training.
A large contractor may want to take advantage of all a software's capabilities while a smaller contractor doesn't need all the features that come with a highly sophisticated system. A contractor that uses spreadsheets and more basic software effectively can be more efficient than a contractor that does not know how to use a more sophisticated system. Employee training and the capacity of employees to be trained should be matched with the software used. A good underwriter can share the pros and cons of a few different options so contractors can make the decisions that are best for them. Some of the larger sureties provide this type of consulting service at no cost to the contractor. This includes feedback on best practices that can aid a contractor as they grow or simply seek to improve. Contractors should ask their sureties to provide this assistance.
Skilled underwriters will also ask about cybersecurity. Cybercrimes are growing exponentially, and contractors of all sizes need to be aware. Sometimes the crime may be benign with a disgruntled employee simply trying to stir up trouble, but sophisticated hackers can paralyze computer networks, steal data, and hold it for ransom. Underwriters want to know what safeguards are in place and will sometimes recommend using outside IT consultants to optimize safety. A contractor should also make sure their insurance agent is providing them with current information on products designed to cover cybercrime.
A strong underwriter seeks to be a trusted advisor to their contractors. Fulfilling this role requires them to help manage all facets of both organizational and project risk. If your underwriter is asking lots of questions, seek to understand why they are asking them, and take a positive approach by assuming that they are trying to set you up for success.
This website is general in nature, and is provided as a courtesy to you. Information is accurate to the best of Liberty Mutual's knowledge, but companies and individuals should not rely on it to prevent and mitigate all risks as an explanation of coverage or benefits under an insurance policy. Consult your professional advisor regarding your particular facts and circumstance. By citing external authorities or linking to other websites, Liberty Mutual is not endorsing them.