7 MIN READ
Published 05/18/2023
Construction wages are increasing, so why is there still a shortage?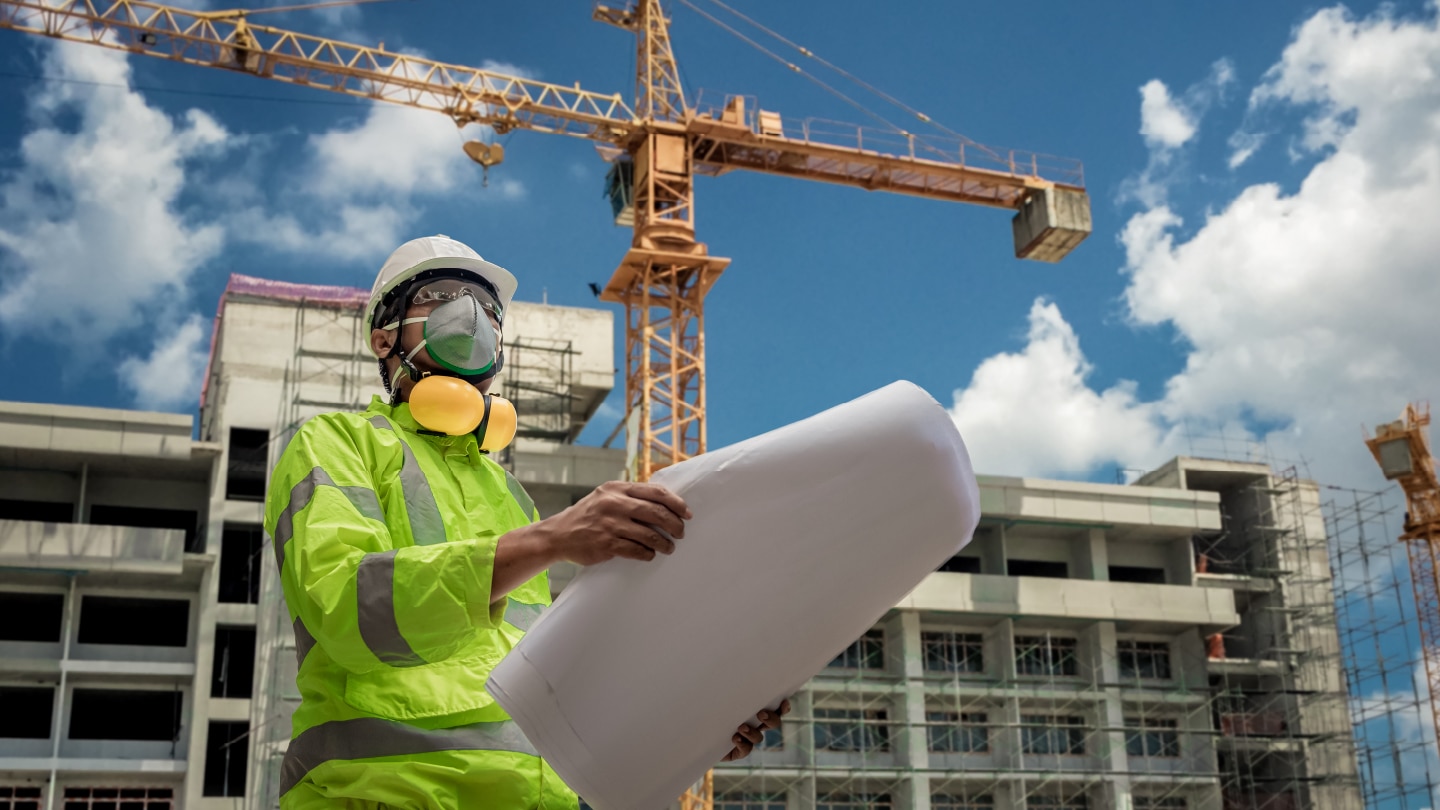 It's not news that there's a labor shortage in the construction industry. But even though the worst of COVID-19 seems to be over and wages are at an all-time high, the construction labor shortage is as dire as ever. While the pandemic exacerbated age-old challenges, new drivers are emerging. Risk managers can help their firms adapt if they understand what is driving the shortage and the risks.
What's driving construction labor shortages, besides the pandemic?
Construction starts respond to economic factors like shifting single- and multi-family housing demand, federal and state infrastructure spending, and the need for commercial and industrial space. Where and when the work needs to happen compounds any shortage of skilled trade labor. Skilled workers may not be available in the regions where starts are happening. They may not be available for multiple projects, each with constrained timelines, with supply or material shortages slowing them down.
Economic and health uncertainty, regardless of the cause, may keep workers away from the industry altogether. The Associated Builders & Contractors organization recently estimated that the construction industry will need to attract 546,000 additional workers on top of the normal pace to meet the demand for labor.
And even under the best circumstances, construction work can be physically grueling, with tough working conditions, and mental health and substance abuse challenges to a greater extent than other industries.
Meanwhile, those economic factors are driving more construction starts, and the Biden administration's infrastructure bill is set to increase the number of large, complex construction projects. The opportunities are welcome, but companies are likely to feel the labor shortage even more acutely in the coming months.
Managing labor shortage risks
Companies with unfilled job openings may not be able to change the many factors impacting the labor market, but there are several key problems to solve that can help them anticipate, control, and protect themselves from labor shortage risks, even when they're short-staffed:
1. Create a culture of safety
Problem: it's a vicious circle — fewer workers mean less time to focus on the bigger-picture needs of an organization. But creating a culture of safety must be a priority. Statistics show that new workers are more susceptible to on-the-job injuries during their first year of employment. Taking the time to create a plan now can pay off in the long term.
Solution: contractors should make sure that their safety culture and safety program meet the needs of their operations. Include safety accountability as a program element to ensure that safe work practices are implemented accordingly. A contractor should have an established safety program to help reduce the likelihood of injuries and workplace accidents for new workers.
2. Train and plan to help avoid injuries
Problem: one natural response to losing experienced workers is to hire new ones. But, as stated above, less skill and experience lead to a greater chance of on-the-job injury. At the same time, with less assistance, skilled and experienced workers can end up doing more and working longer hours, with greater degrees of strain and fatigue (especially while driving). Construction already has a high rate of workplace injury. Falls to lower levels and overexertion increased more than 30 percent in 2022 and account for nearly $18 billion in workers compensation costs per year. The labor shortage only intensifies the risk.
Solution: to help mitigate the risk of injury on the job, companies should reassess their existing risk control and training protocols and ensure workers complete tasks safely. Strategies to consider include:
Safety training, job site assessment, and pretask planning to help alleviate the risks associated with a less experienced, more strained labor force

Short-service employee programs to help formalize the onboarding process, pairing new workers with mentors to give them the skills they need to do their job safely

Fleet safety planning that includes driver assessment, training, and monitoring strategies to help combat driver fatigue

Access to emergency medical response to quickly address work site injuries or issues related to driver fatigue
Risk control consulting offered by an insurer or surety can help you identify and eliminate gaps in your preparation.
3. Support workers with mental and physical health resources
Problem: in addition to higher rates of physical injury, construction workers are more likely to struggle with substance misuse and mental health issues than other industries. Work sites can be far from where workers live, making access to both mental and physical health resources a challenge.
Solution: companies can better attract and retain workers by investing in employee assistance programs. Offering mental health and substance misuse support, career counseling, and reskilling programs can help attract job seekers, improve health and happiness, and reduce burnout.
To ease transportation and scheduling difficulties and make getting help easier for their workers, companies can also consider telehealth, including remote consultation and follow-up, and even virtual physical therapy, as part of their workers compensation programs. Bottom line? Make sure your workers can get help when they need it, and, over time, you will find yourself keeping more workers.
4. Focus on efficiency and quality control
Problem: staffing shortages can put companies in a double bind, either limiting the number of contracts companies can take on at a time, or causing them to overcommit without a full employee roster, particularly if they typically work on large, complex projects.
In addition to safety risk, contractors may find themselves rushing to meet deadlines, resulting in greater errors or delays than usual. That can expose companies to construction defect, liability, or builder's risks claims if lack of staff leads to delays, mistakes, or property damage.
Solution: quality control has never been more critical, for both your people and your materials. Companies should understand their risk transfer relationship with their partners and engage in pretask planning and job site assessments. Contractors can also implement technology, such as telematics, building information modeling, or job space imagery, to improve consistency. When used properly and in conjunction with risk control best practices, technology on job sites can help combat labor shortage challenges and yield many other benefits including quality control.
Where possible, look for ways to make the most of your materials. Some contractors are moving into modular and prefabricated construction, which can be cost effective, require fewer workers, and increase safety over traditional builds, because employees work in a controlled environment. Regardless, pay close attention to fire and water damage risk and maintain site safety, material quality, and housekeeping controls.
5. Protect yourself with subcontractor default insurance
Problem: subcontractors are more likely to default on their agreements if they have plenty of other work to do and are overextended. Like other contractors in the industry, subcontracting companies are also struggling to find skilled labor. In fact, an article from Insurance Journal reports that a lack of skilled labor is emerging as the number-one cause of subcontractor default insurance claims.
Solution: companies cannot fully control the risk of subcontractor default, but they can anticipate the risk. For example, evaluating and prequalifying subcontractors, along with evaluating and strengthening risk transfer in contracts, can help. To verify whether they have sufficient labor resources to complete the work, they can collect work in progress (WIP) reports from subcontractors during the prequalification process. Construction companies continuously should work with their brokers to reassess their existing subcontractor default insurance and ensure they have adequate coverage.
6. Include labor shortage stipulations in bonded government contracts
Problem: with government projects guaranteed by surety bonds, the labor shortage presents an additional risk. If a construction company can't complete its work as expected due to a lack of skilled labor, the surety bond may come into play. The government may have to call those bonds, forcing the company to pay that additional cost.
Solution: to help alleviate this problem, companies should try to include labor shortage stipulations in their government contracts going forward. That might mean including clauses that come into effect during a staffing emergency or building more time into contracts to reflect anticipated delays.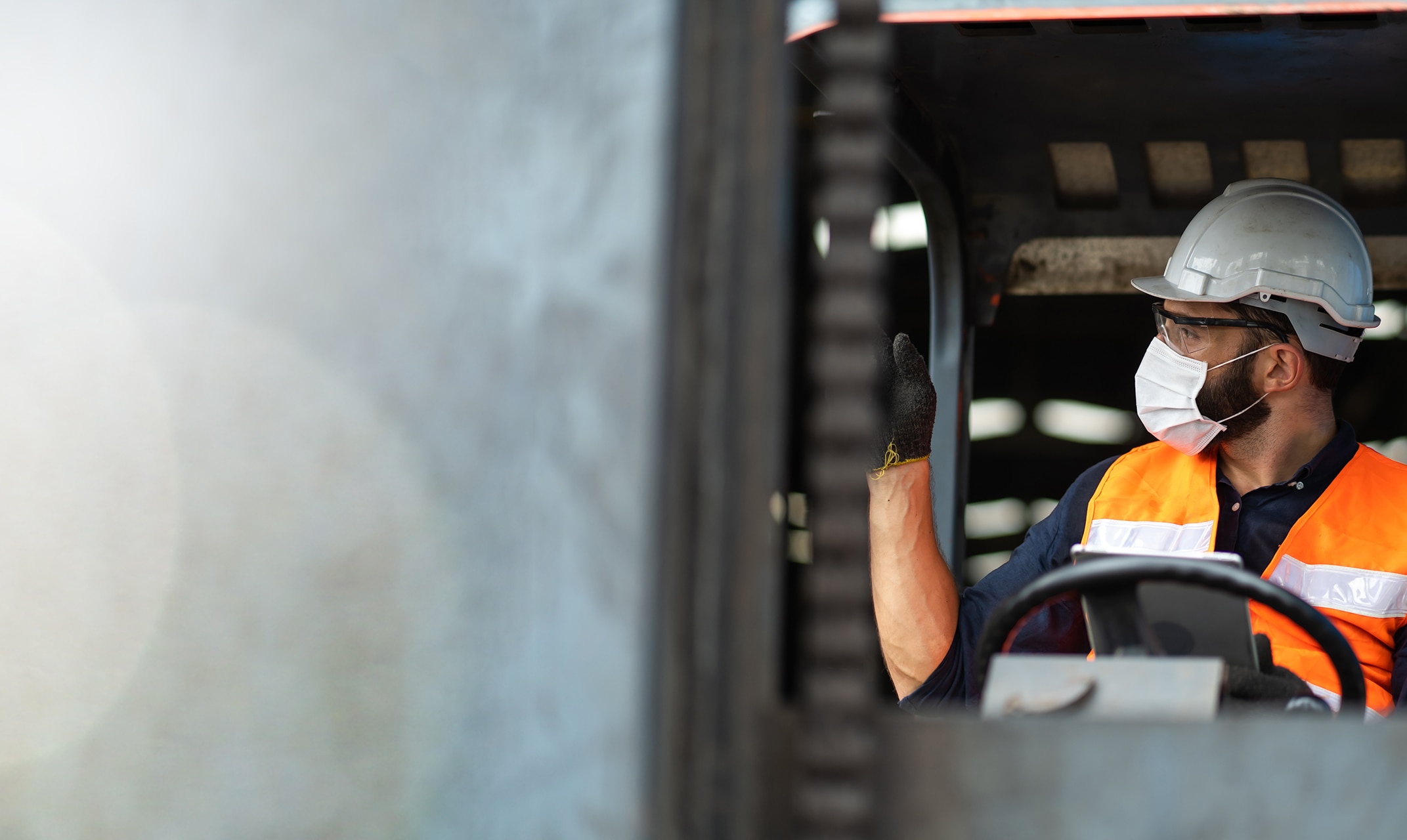 The labor shortage is raising questions
Today's historic labor shortage means more than just a lag in hiring. Having overstrained, absent, or untrained workers carries insurance risks, from increased injuries and professional and product liabilities, to more auto accidents and damaged equipment.
Tackling the labor shortage takes talent — we can help.
Get answers
Persistence, protection, and planning: reducing risk in a tight labor market
Construction companies are already feeling the strain of a tight labor market — and with big projects from President Joe Biden's infrastructure bill on the horizon, it's likely the labor force challenges will continue to evolve. With that in mind, it's more important than ever for companies to work with their brokers to plan ahead and protect themselves.
For additional support, consider asking your surety partner about its construction risk consulting services. Your broker can offer customized support to help you evaluate and mitigate your risks so that you can safely shoulder the burden of a reduced workforce.
This website is general in nature, and is provided as a courtesy to you. Information is accurate to the best of Liberty Mutual's knowledge, but companies and individuals should not rely on it to prevent and mitigate all risks as an explanation of coverage or benefits under an insurance policy. Consult your professional advisor regarding your particular facts and circumstance. By citing external authorities or linking to other websites, Liberty Mutual is not endorsing them.