De specialisten van het team garanties
Ons team in Nederland bestaat uit relationship managers die worden ondersteund door account managers en administratief medewerkers.

Linda van Riebec
Global Service Center Consultant EMEA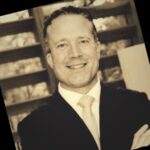 Robin de Haan
Senior Surety Underwriter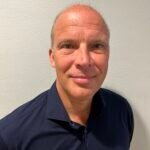 Ton Mulder
Senior Surety Underwriter
Transport & Logistics and WGA
Liberty Mutual Surety Europe B.V., met de handelsnaam Liberty Mutual Surety, is een Nederlandse onderneming gevestigd te Gustav Mahlerlaan 348, Amsterdam, 1082 ME, Nederland en is met het nummer 75408186 ingeschreven bij de Nederlandse Kamer van Koophandel als verzekeringstussenpersoon die namens Liberty Mutual Insurance Europe SE als verzekeringsagent optreedt.  Liberty Mutual Surety Europe B.V. is geregistreerd met het nummer 12046759 en kan worden gecontroleerd via de website van de AFM op www.afm.nl.  Advies wordt slechts gegeven voor zover informatie wordt verstrekt over de producten van de primaire verzekeraar en de bijbehorende voordelen en voorwaarden. In geval van onenigheid over verzekeringsbemiddeling kunnen klachten rechtstreeks worden ingediend bij  (Liberty Mutual Surety Europe B.V. –  Gijs-Jan.Geerlings@libertymutual.com) of op het bovenstaande adres.